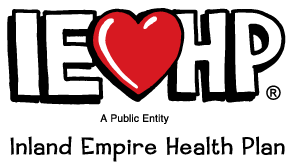 Inland Empire Health Plan
Extended Partner
Inland Empire Health Plan (IEHP) strives to organize and improve the delivery of quality, accessible and wellness based health care services for our community.
We recognize the necessity of a strong working relationship with our Providers, Members, and the Community – based on mutual respect and collaboration.
checked

IEHP covers Long-Term Services and Supports (LTSS) for eligible Members to help them live independently in the community.
For more information, please visit:
Contact Information
IEHP Member Services

Monday-Friday, 8am-5pm (PST)